---
Recent Activity
Blog -- Meditations -- writings of Marcus Aurelius.
Blog -- Importance of student talent to the university.
---
Guide
Courses are multi-session videos that provide an introduction to a field of inquiry or take a deep dive into the specifics of a fairly narrow aspect of a subject. Frequently, supplementary resources are available such as textbooks and exercises. My courses may either be free or provided on a pay to view platform.
Tutorials are short single session videos designed to provide either a quick answer or rapid introduction to a topic. The idea is to provide a short session that promotes solving a problem or answering a question.
Stories are a collection of writings that folks may find entertaining. Mostly, these are fiction and provided free, as part of a service (such as Kindle Vella) or as a physical book for purchase. My current writing pokes fun at the idea of the "stoned ape" concept of human evolution.
The blog is a collection of opinions and short essays. I have a much experience in higher education, so this is a popular subject on the blog but other interests and social commentary may be the subject of a short essay.
---
About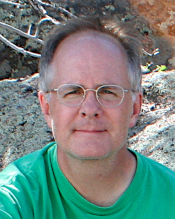 Thomas Freeman was born in Alamogordo, New Mexico in 1966, only 70 miles south of the Trinity Site. He was the first of two sons born to Kathy Holman and Thomas Freeman. His parents separated early, and his mother raised the family in southeastern New Mexico and west Texas.
Thomas completed elementary school at Ruidoso, New Mexico and most of middle school in Texas. In 1984, he receive a high school diploma from Robert E. Lee High School in Midland, Texas. College education consisted of a couple of semesters at Midland Community College and a bachelors degree in Wildlife Management from Texas Tech University in Lubbock, Texas. Graduate education consist of a masters degree in Microbiology and a doctorate in Biology, both from Texas Tech University. Post-graduate training was obtained from Texas Tech University Health Sciences Center, the University of Cincinnatti College of Medicine, and the University of Nebraska Medical Center.
Thomas met Caroline Sheffield in college, and they married in August of 1993. They have two sons, Ben and John, that were born during the early 2000's in Omaha, Nebraska. Both sons attended the online University of Nebraska High School, earned black belts in martial arts, and have developed into high quality, admirable adults. Thomas an Caroline currently live in Kearney, Nebraska.
Working began early for Thomas as a landscaper's helper in Ruidoso and Ruidoso Downs, New Mexico and as a lifeguard for the YMCA in Midland, Texas. After high school he worked as a hotel clerk, airport parking attendant, and an equipment mechanic. College was supported by part time employment as front desk personel, building maintenence worker, and collecting vegetaion data for the Army Corps of engineers at Ft. Hood during the summer breaks. After graduate school, he did post-doctoral work in Texas, Ohio, and Nebraska. His first faculty appointment was at the University of Nebraska Medical Center in 1999. After a short stint as teaching faculty for the College of St. Mary in Omaha and for Iowa Western Community College in Council Bluffs, Iowa, he began teaching for the University of Nebraska at Kearney in 2010. He earned tenure from the University of Nebraska System in 2015. Dr. Freeman started his post-academic career in 2023 after serving as Professor and Chair of Mathematics and Sciences at Eastern New Mexico University.
Dr. Freeman has published 25 peer-reviewd articles in diverse journals which include the Journal of Biological Chemistry, Chemical Research in Toxicology, and the Wilson Journal of Ornithology. In addition, he has presented approximately 34 abstracts and talks at regional, national and international meetings.
Currently, Thomas is utilizing his teaching experiences to develop online courses and tutorials, accepting short-term contracts to collect biological field data, writing about current issues in higher education, and persuing his interests in outdoor activities which include bird watching and photography.
---